We are here to take away the pain from claims.
Some might say there are things better handled manually. We say let technology challenge that. AI and Automation don't just save your company time, they also improve revenues and drive digitization. Their effect can be profoundly human and a swift payout can soften a painful event.
We practice total transparency both externally towards our customer and internally among our colleagues. Being upfront and honest limits unpleasant surprises and helps move our business forward.​
We take responsibility for actions, and keep our word, externally as well as internally. By behaving responsibly we build trust.​
We foster a culture of openness and curiosity. Where we support each other in taking risks and encourage lateral thinking.
Our solution
We enhance end-customer satisfaction (policyholders) and insurance industry profitability through digitalized claims handling process built on extensive industry knowledge and cutting-edge automation & AI technology​.
We're an expansive and innovative Insurtech company improving customer satisfaction and profitability throughout the vehicle insurance industry.
We have offices in Sweden, Germany, Denmark, USA and are currently branching out into additional countries.
Apply cutting edge automation & AI technology in the claims process to increase customer satisfaction and profitability for our customers.
Our seasoned team has a vast combined experiences from both the insurance, industry but also technology, automotive and financial services industries.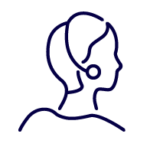 We take away the pain in claims handling. A fast process with a human touch – with documented excellent satisfaction of the policy holders​.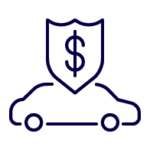 Revenues and bottom line​
Optimize overall profitability by obtaining market value of vehicles and efficiency gains and savings from fast handling.
Automation – Fastest claims handling in the industry
Every day we push ourselves to find new ways of making the insurance industry smarter and faster.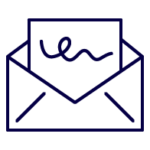 Reliable, secure and certified
Your business is safe with us. We're proud to hold quality, environmental and information security certifications ISO 9001:2015, 14001:2015 and 27001:2013.